Premium Analog 10-Input Mixer with USB Streaming Interface and Klark Teknik Effects
Ultra-low noise analog mixer for streaming, podcasting and recording

2 Award winning XENYX microphone preamps for warm and musical sound

Stereo USB audio interface to connect to your computer or mobile device

Klark Teknik FX processor with 100 great sounding presets

Direct mixing of PC / gaming sounds into the streaming output

Analog mixing and equalization for pure sound

Versatile sub mixer for network enabled audio devices

Stereo channel 9/10 automatically switches between TRS input and USB playback

3-band EQs for warm and musical sound

FX send control per channel for internal or external FX processor

High-quality monitoring, phones and streaming outputs

Stereo RCA inputs assignable to main mix or monitor/phones outputs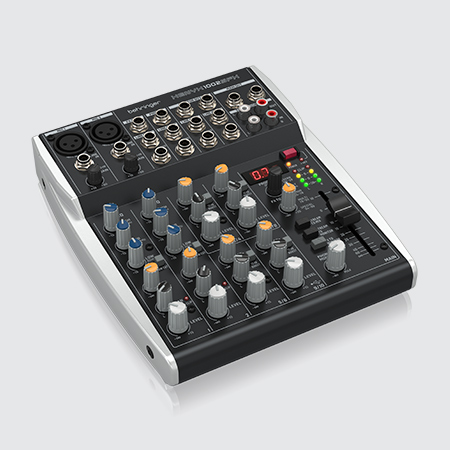 XENYX 1002SFX
The XENYX 1002SFX analog mixer features 10 inputs allowing you to effortlessly achieve premium-quality sound that's perfect for streaming, podcasting or live applications. It provides a warm and ultra-musical sound thanks to its award-winning XENYX microphone preamps featuring 48V phantom power for connecting even hi-end studio microphones.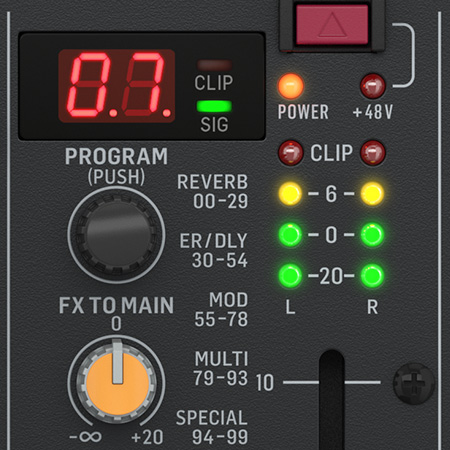 Great for Any Setup
The XENYX "S" series can be connected to any computer or mobile device making it super easy to integrate digital sources with analog equipment. It can also be used as a versatile sub mixer for feeding network enabled audio devices with several other audio signals.
Two mono channels with EQ and Low Cut, plus 4 stereo channels, a stereo RCA streaming input and stereo USB input allow you to blend a total of 14 audio signals for streaming, monitoring via headphones or on high-quality TRS outputs. The mixer delivers crystal-clear audio for high-quality streaming, plus it comes with an amazing Klark Teknik FX processor with a hundred presets to add that extra spice to your mix.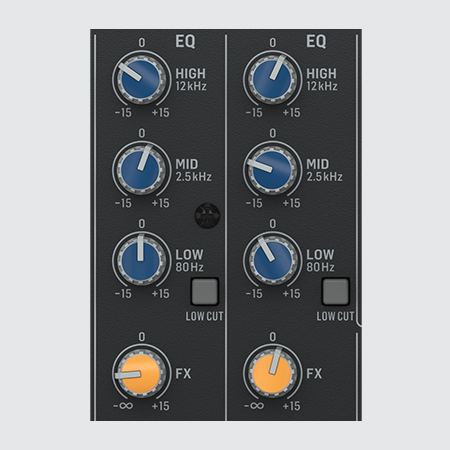 Control Made Easy
The 1002SFX features level, panorama/balance and effect send controls on all channels and allows for precise sound shaping for any input source. Mono channels have additional Gain controls and 3-band EQ with switchable Low Cut, while stereo line-level channels offer a switchable 12 dB boost.
The FX send control per channel lets you use the internal stereo effects programs and/or plug in any external FX processor of your choice, such as the Behringer FX2000, for amazing audio effects flexibility. When nothing is plugged into the stereo line inputs 9/10, then the stereo 9/10 channel will receive the USB input signal and its control can be used to adjust the USB level conveniently.
Finally, a 60-mm Main fader ensures extremely smooth volume control of your output mix.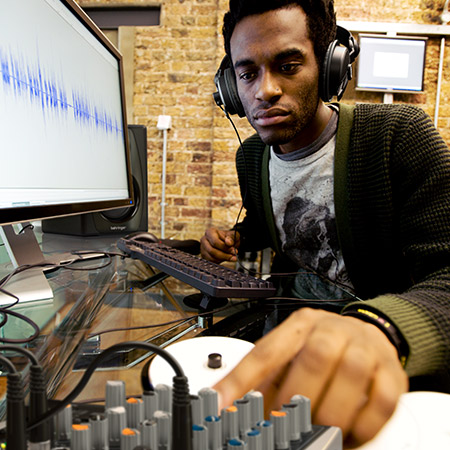 Amazing Gear at an Affordable Price
The XENYX 1002SFX is a great partner for any professional microphone, upgrading your streaming, podcasting or recording setup with a decent microphone input, while simultaneously providing simple, super-convenient control at your fingertips.
Get the XENYX 1002SFX from your local Behringer dealer today!
Mono Inputs
Microphone Input

Balanced XLR, discrete input circuit

Mic EIN (22 Hz-22 kHz) @ 50 Ω: 132 dB, A-weighted

Frequency response Gain +10 dB: 10 Hz to 150 kHz 

Frequency response Gain +60 dB: 20 Hz to 70 kHz

Gain range: +10 dB to +60 dB

Max input level @ +10 dB Gain: +12 dBu

Input Impedance 2 kΩ balanced

Distortion (THD + N) 1 kHz
   @ +10 dB Gain: 0.005%

Mono Line Inputs

1/4" TRS connector balanced

Impedance: 22 kΩ Balanced, 10 kΩ unbalanced

Gain range: -10 dB to +40 dB

Max input level @ 0 dB Gain: +21 dBu
Stereo Inputs
Stereo Line

1/4" TRS connector balanced

Frequency response: 20 Hz to 200 kHz

Impedance: 22 kΩ Balanced, 10 kΩ unbalanced

Max input level @ 0 dB Gain: +21 dBu

STREAM Inputs (Analog)

RCA connector unbalanced

Impedance: 10 kΩ unbalanced

Max input level: 10 dBu
EQUALIZER
| | |
| --- | --- |
| Low | 80 Hz/±15 dB |
| Mid | 2.5 kHz/±15 dB |
| High | 12 kHz/±15 dB |
Main, Monitor & FX Send Outputs
| | |
| --- | --- |
| Type | 1/4" TRS connector impedance-balanced |
| Impedance | 120 Ω |
| Max output level | 21 dBu |
Phones Out
| | |
| --- | --- |
| Type | 1/4" TRS connector unbalanced |
| Impedance | 23 Ω |
| Max output level | 19 dBu/150 Ω |
STREAM out (Analog)
| | |
| --- | --- |
| Type | RCA connector unbalanced |
| Impedance | 1 kΩ unbalanced |
| Max output level | 10 dBu |
Main Mix noise
| | |
| --- | --- |
| Main Mix @ -∞ | -108 dBu A-weighted |
| Channel @ -∞ | -108 dBu A-weighted |
FX Section
| | |
| --- | --- |
| Type | Klark Teknik |
| Converter | 24-bit Sigma Delta |
| Sample Rate | 40 kHz |
USB
| | |
| --- | --- |
| Type | Type-B connector |
| USB Audio Data | 48 kHz 16 Bit |
| UAC2 Class Compliant | stereo in/out |