Audiophile 8 In/8 Out ADAT Audio Interface with Midas Mic Preamplifiers
Ultra-high quality 8-channel A/D and D/A interface for virtually any digital recording/mixing environment

8 state-of-the-art Midas designed Mic Preamplifiers

Phantom power on all microphone inputs

Reference-class Cirrus Logic* 24-bit converters for ultimate signal integrity

Processes 48 and 44.1 kHz sample rates

External sample rate synchronization via word clock or ADAT* input

Optical ADAT in/out interface for ultimate compatibility

All mic/line inputs routed to the ADAT output

ADAT input routed to all Line outputs

"Planet Earth" switching power supply for maximum flexibility (100 - 240 V~), noise-free audio, superior transient response plus low power consumption for energy saving

3-Year Warranty Program*

Designed and engineered in Germany
ULTRAGAIN DIGITAL ADA8200
The 8 In/8 Out ULTRAGAIN ADA8200 ADAT Audio Interface builds on the proud legacy of our ADA8000 – which is one of our all-time, best-selling products. Now, you're probably thinking, "If they sell so many ADA8000s, why are they changing them?" The short answer... we made it better – in a really big way! The incredible ADA8200 features stunningly-accurate, reference-class Cirrus Logic A/D - D/A converters and 8 Award-winning Midas-designed Mic Preamps – making it the natural choice of professional musicians and audio engineers alike. Your recording tracks will sound just as amazing as you imagined them – when you lay them down with the ADA8200!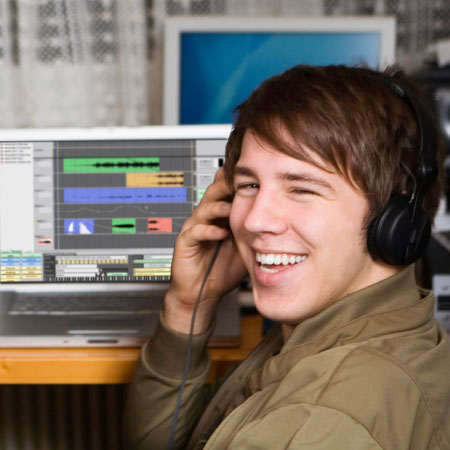 ADAT-Ready
The ADA8200 is sublimely easy to operate, fits neatly into a single rack space and, thanks to the 8 Midas-designed mic preamps with switchable +48 V Phantom Power and integrated Cirrus Logic 24-bit A/D - D/A converters, you get incredibly detailed, pristine performance. Signal conversion takes place at your choice of 44.1 or 48 kHz with full 24-bit resolution. The ADAT Inputs and Outputs can be operated independently, as long as you use an identical wordclock signal. And ADA8200's operating frequency range is an ultra-wide 10 Hz to 24 kHz – at a very respectable, 48 kHz sampling rate. Put simply, the ULTRAGAIN ADA8200 is the professional's edge.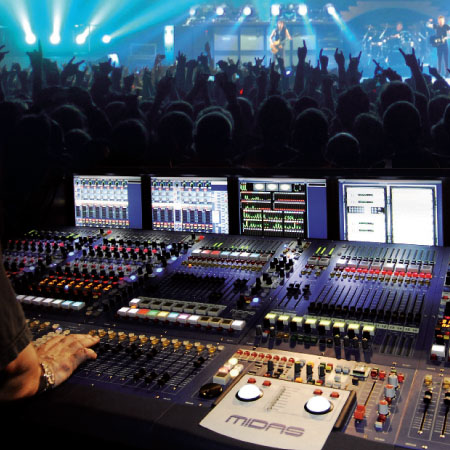 MIDAS - The Legend in Sound Quality
Ever since its formation in the 1970s, Midas has had a long history of innovation and leadership in the world of audio mixing consoles. Employed by the most famous touring acts and installations world-wide, legendary Midas consoles such as the XL4 and Heritage H3000 quickly became industry standards.
Midas has earned their impeccable reputation due to their no-compromise approach for audio and build quality and in particular for their Award-winning Mic Preamps which are considered by industry experts as the industry's best sounding designs. Building on this legacy, the XL8 and PRO Series of Live Mixing Systems continue this great heritage of Award-winning audio quality.
Behringer is proud to incorporate Midas designed mic preamps in the ADA8200 for the ultimate in high-quality audio reproduction in both live and studio environments. Find out more about Midas' amazing legacy by visiting their extensive website.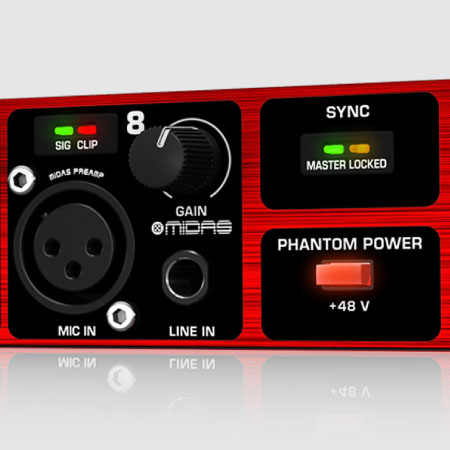 The Ins and Outs
Connections are provided for balanced XLR and ¼ " TRS, as well as unbalanced ¼ " TS inputs. XLR line out connectors located on the rear panel provide either balanced or unbalanced connectivity. Digital I/O is handled via ADAT format TOSLINK optical sockets, which support up to 8 independent channels of ultra-pristine data.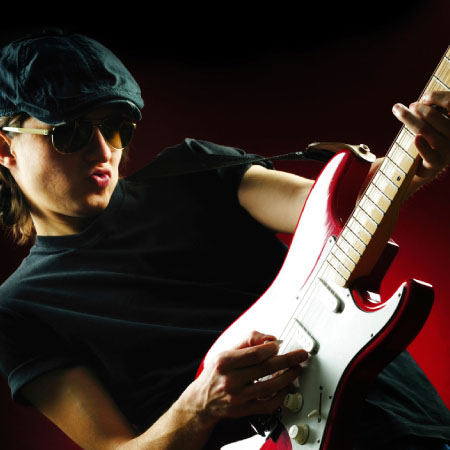 Value
You can trust all your digital ones and zeros to the incredible ADA8200, the professional's choice for recording absolutely-pristine tracks, thanks to its 8 Award-winning Midas-designed-mic pres with available phantom power, and the ultra-slick, reference-class Cirrus Logic A/D - D/A converters. The ULTRAGAIN ADA8200 ADAT Audio Interface provides amazing performance, and you'd gladly pay 2 to 3 times the asking price – and really love it!
Order online or stop by your authorized Behringer dealer today and expand your digital arsenal with the incredible ULTRAGAIN ADA8200!