TMA-2 STUDIO WIRELESS+
Wireless music creation with ultra-low latency and uncompressed audio with W+ Link technology.

Signature AIAIAI bio-diaphragm speaker tuned for clarity and detail.

Enhanced comfort with Alcantara® over-ear memory foam cushions.

Modular product design - Headphones for life.

Extended versatility with added Bluetooth for +80h playback and hi-fi coiled cable.
The TMA-2 Studio Wireless+ is a modular and versatile headphone, designed to empower the next generation of music creators. 
Highly detailed audio from the signature bio-diaphragm driver ensures a precise and clear audio for your creative process. Enhance comfort from super soft and resilient ear cushions covered in Alcantara®, prevents fatigue through long listening or creative sessions. Part of the TMA-2 modular headphone system, renowned for its sturdy build and responsible design - Designed to last.
Wireless music creation with ultra-low latency and uncompressed audio with W+ Link technology.

Uncompressed and robust 16ms latency connection for high quality wireless audio designed for enhanced freedom and creativity.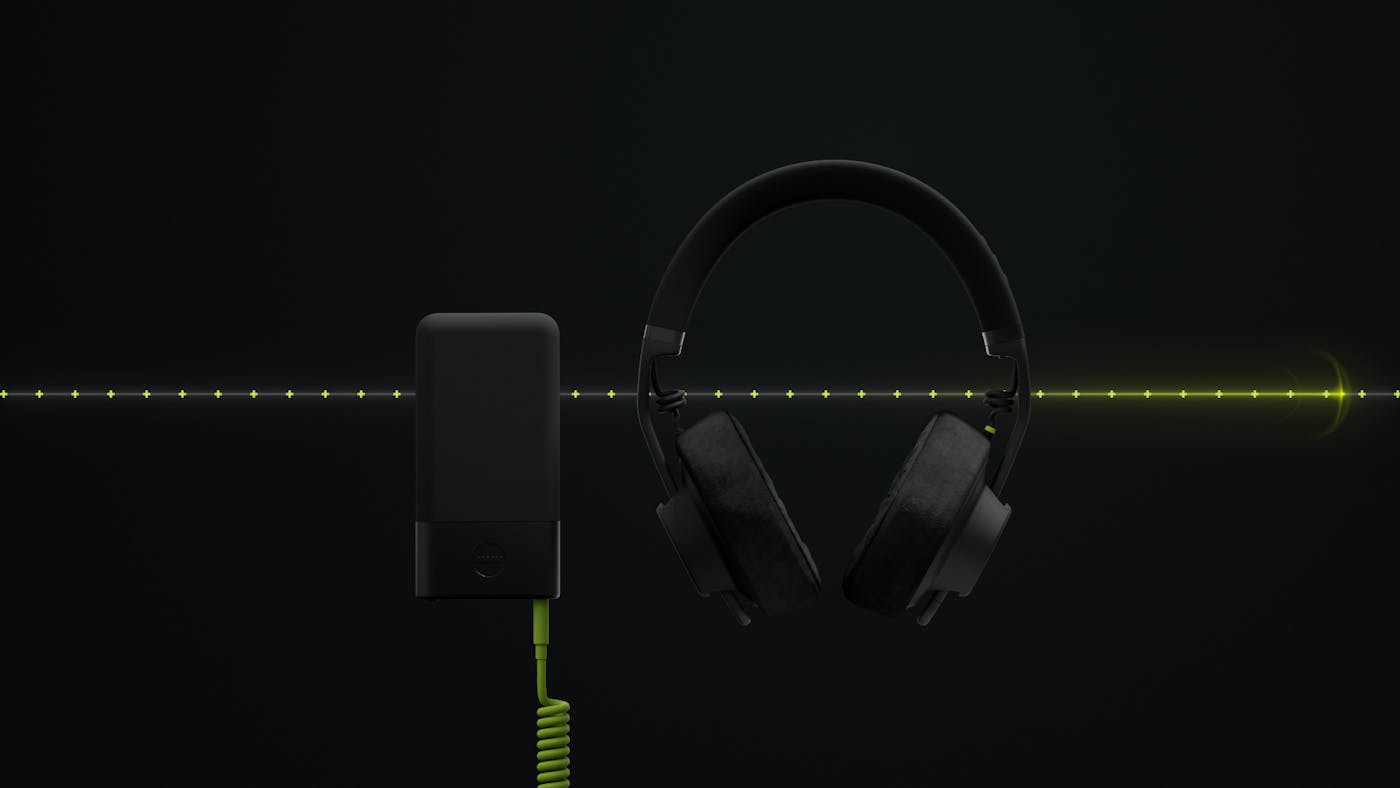 UNCOMPRESSED AND LOSSLESS AUDIO
Uncompressed and stable 16bit connection from larger bandwith and dual antennas.

MULTI FUNCTIONAL
Designed for the modern day creative workflow, which has evolved to be increasingly dynamic and "always on", the TMA-2 Wireless+ is a versatile and professional pair of headphones, featuring both W+ Link for ultra-low latency, Bluetooth 5.0 with 80 hours battery life for all Bluetooth enabled devices, and a coiled hi-fi cable for the traditional setup. Seamless switching between devices, wireless modes and creative settings, allows music creators to focus solely on creative freedom and expression.
EXTENDED VERSATILITY WITH ADDED BLUETOOTH AND CABLE
Seamlessly switch to Bluetooth 5.0 with +80h playback for everyday listening and inspiration, and a coiled hi-fi cable included for a traditional connection.
LATENCY-FREE EXPERIENCE
W+ Link has been specifically developed for wireless audio with ultra-low latency and lossless audio in a stable and robust connection. This unlocks a latency-free wireless experience with TMA-2 Wireless+, designed for enhanced freedom for music making.
W+ Link uses a dedicated radio-frequency band to send audio between the transmitter and headphones, unlike a Bluetooth connection which continuously swaps frequency bands. This ensures the 16ms latency is stable.
The W+ Link is developed with dual antennas to always secure a stable connection without interference from surroundings. With a larger bandwidth than Bluetooth, W+ Link can transmit uncompressed audio, and transmit it multiple times in parallel. This secures a stable signal without drop-outs.
ULTRA SOFT ALCANTARA CUSHIONS
Alcantara® is a highly innovative material offering an unrivalled combination of sensory aesthetic and functional qualities. With its extraordinary durability and versatility, Alcantara® is the choice of many leading brands in fashion, automotive
THREE BUTTON CONTROLS
For your easy navigation through music or volume control.
HIGHLY DETAILED AUDIO
The speaker unit contains a bio-cellulose diaphragm made from bacterial cellulose, an organic compound grown using certain types of bacteria. The precision-grown diaphragm from bio-cellulose is stiffer, lighter, and stronger than regular PET speaker units, allowing the sound-producing diaphragm to vibrate without the levels of distortion found in other speakers. Each of these qualities results in more accurate and detailed sound from the speaker with the ability to retain clarity of sound at high volumes.
RICHIE HAWTIN
We are honored to officially partner with longtime collaborator Richie Hawtin.
Richie Hawtin is a genuine original. His critical acclaim spans the creative realm of the fine art community to being a technological vanguard. 
Meanwhile, as a performing artist for the past 30 years, he is constantly pushing conceptual frontiers, moving music technology development forward and welcoming as many as he can to ideas and experiences, which would have seemed pure science fiction when he began his career.
Together we have created an unparalleled headphone solution offering freedom, versatility and continuity for the modern day music makers.
"I feel that in 2021 and beyond, being connected to machines and being shackled to something and not having freedom of movement in your creative expressive moment... it just sounds so archaic."
— Richie Hawtin
Modularity - designed to last
Since 2010, with the launch of our first headphones, responsible design has been a foundational principle. By designing for longevity, and with modularity so you can upgrade as technology or needs evolve, we extend the functional lifetime of our products.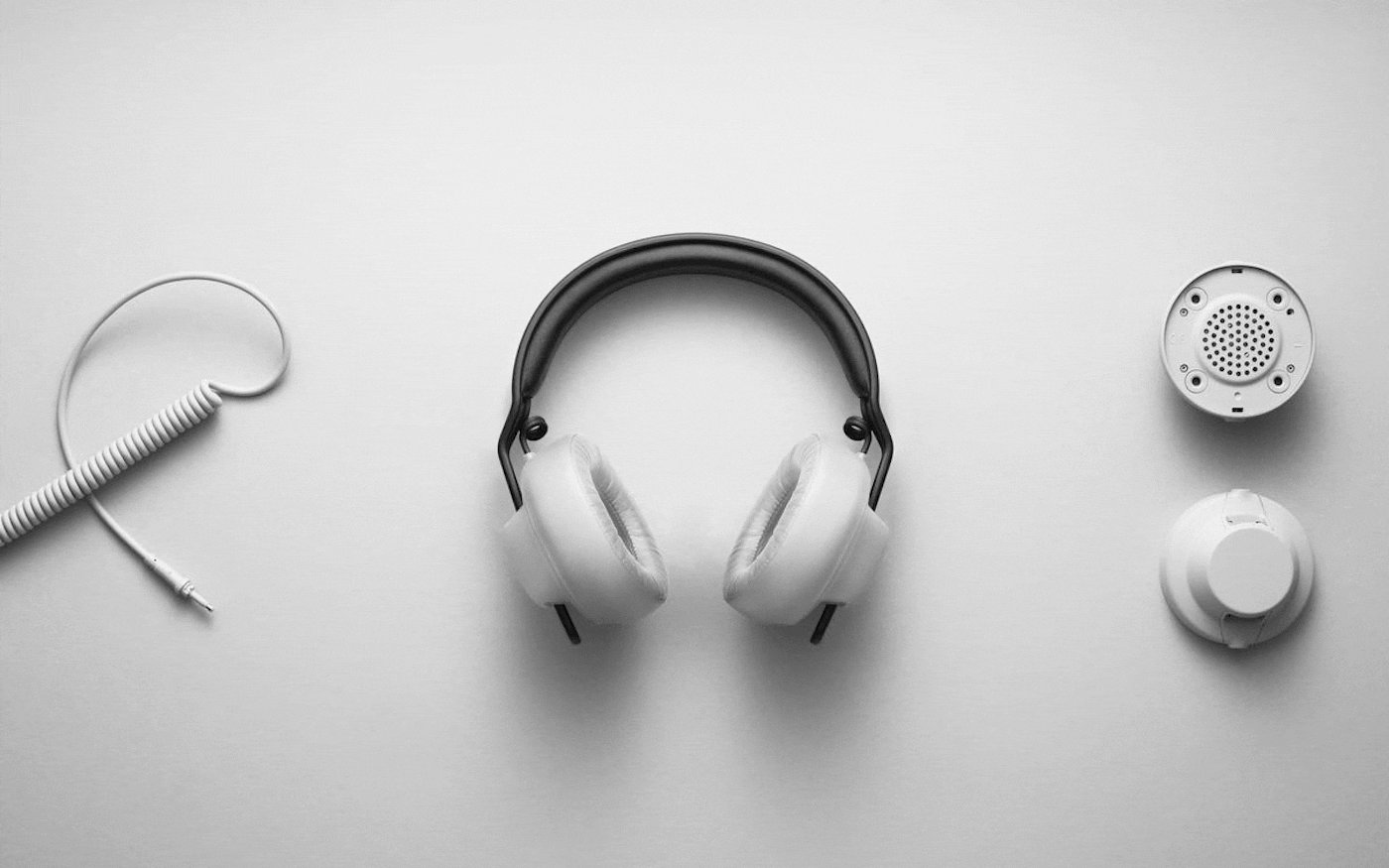 Responsible materials
We continue to innovate and seek out recycled and better materials. From Alcantara® or vegan leather ear-cushions to our speaker units and packaging made from recycled materials. We contribute by reducing our carbon footprint and create less waste for the planet.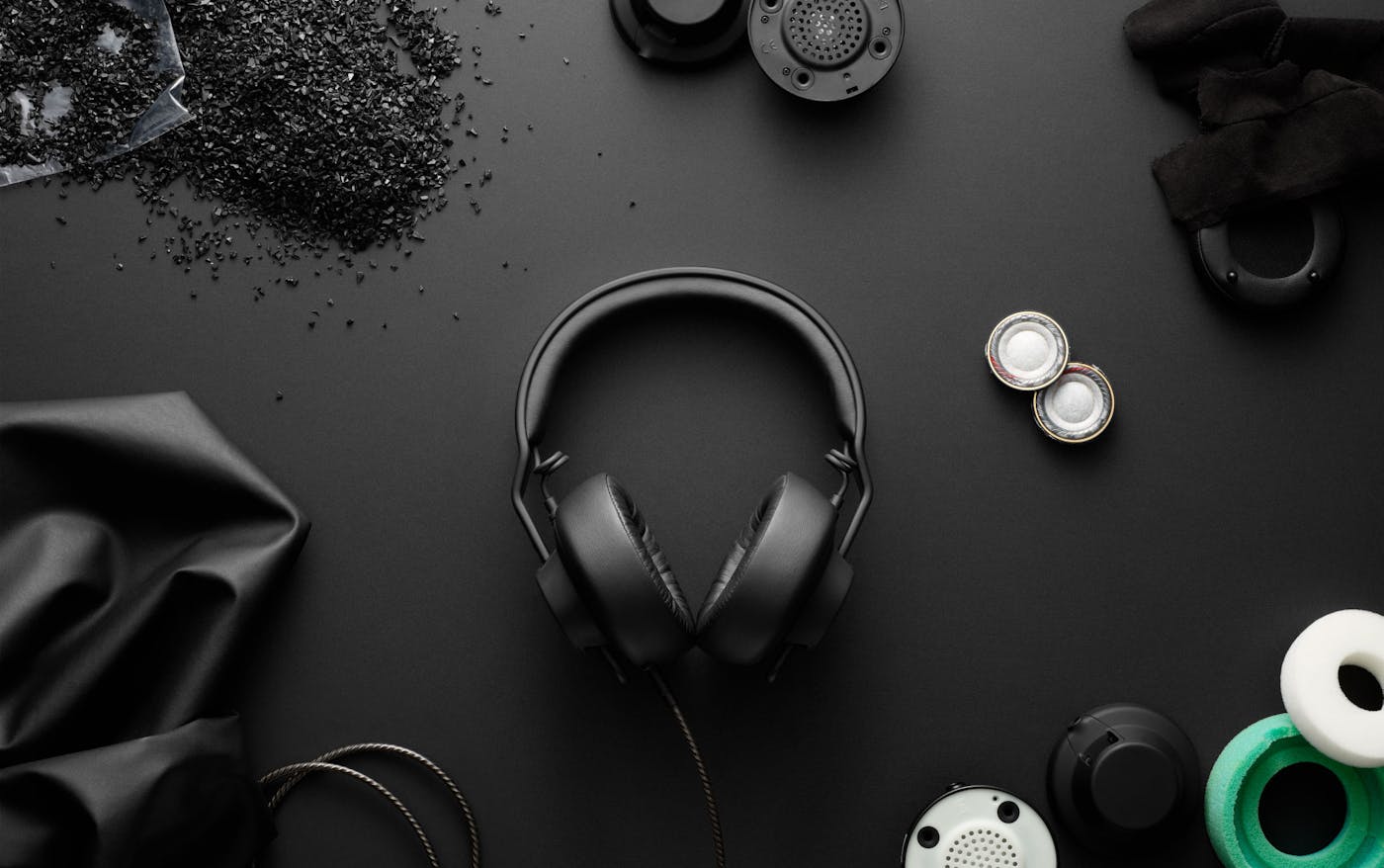 Dimensions
Packaging weight (g)664
Packaging width (mm)235
Packaging height (mm)210
Packaging depth (mm)85
Specifications
Driver diameter (mm)40
Resonance frequency (Hz)80
Frequency range10Hz - 40kHz
Sensitivity (db @ 1mW)97
Impedance (Ohm)32
Rated power (mW)40
Max power (mW)100
Diaphragm material
Bio-cellulose
Magnet type
High-grade N45 Neodymium
W+ Link audio qualityLossless 44.1kHz 16-bit
W+ Link operating range (m)12
W+ Link latency (ms)16
W+ Link headband playback time (hours)16
W+ Link transmitter playback time (hours)30
W+ Link transmitter charging time (hours)3
W+ Link transmitter input3.5mm/6.3mm TRS jack
Bluetooth codecAAC, SBC
Bluetooth version5
Bluetooth operating range (m)10
Charging time (hours)3
Number of talk mics1
Talk mic frequency range100Hz - 10kHz
In The Box