8-Channel Premium Analog USB Mixer
Record and mix with a premium analog mixer at the heart of your studio. The Mackie Onyx8 is a compact 8-channel USB mixer with everything you need to elevate the quality of your creative projects like never before. Use the Mackie Onyx8 to bring a new level of sonic performance and versatility to any home recording, live audio or mobile sound setup.
CAPTURE CREATIVITY, WHEREVER IT STRIKES
When it comes to pristine audio, you need a premium mixer at the heart of your setup, whether you're recording in your home studio or on the road. Every detail of the Mackie Onyx8 is geared towards recording and content creation at a professional level, from our award-winning Onyx preamps to the Perkins "British Style" EQs inspired by classic desks from the '60s and '70s. 
Product features
Classic Sound, Modern Performance
Multitrack Recording via USB or SD card, up to 24-bit/96kHz
Award-Winning Onyx Preamps for Pristine Audio
Powerful FX Engine with Customizable Presets
Studio Command Interface with Full-color LCD
Bluetooth® Streaming to any Channel
Onyx Mic Preamps
Record ultra-clean, transparent sound with incredible accuracy. Our award-winning Onyx Mic Preamps are designed for maximum studio-quality performance. Create podcasts, live stream gameplay, or produce the next hit. No matter what you do, we want to make sure you sound great.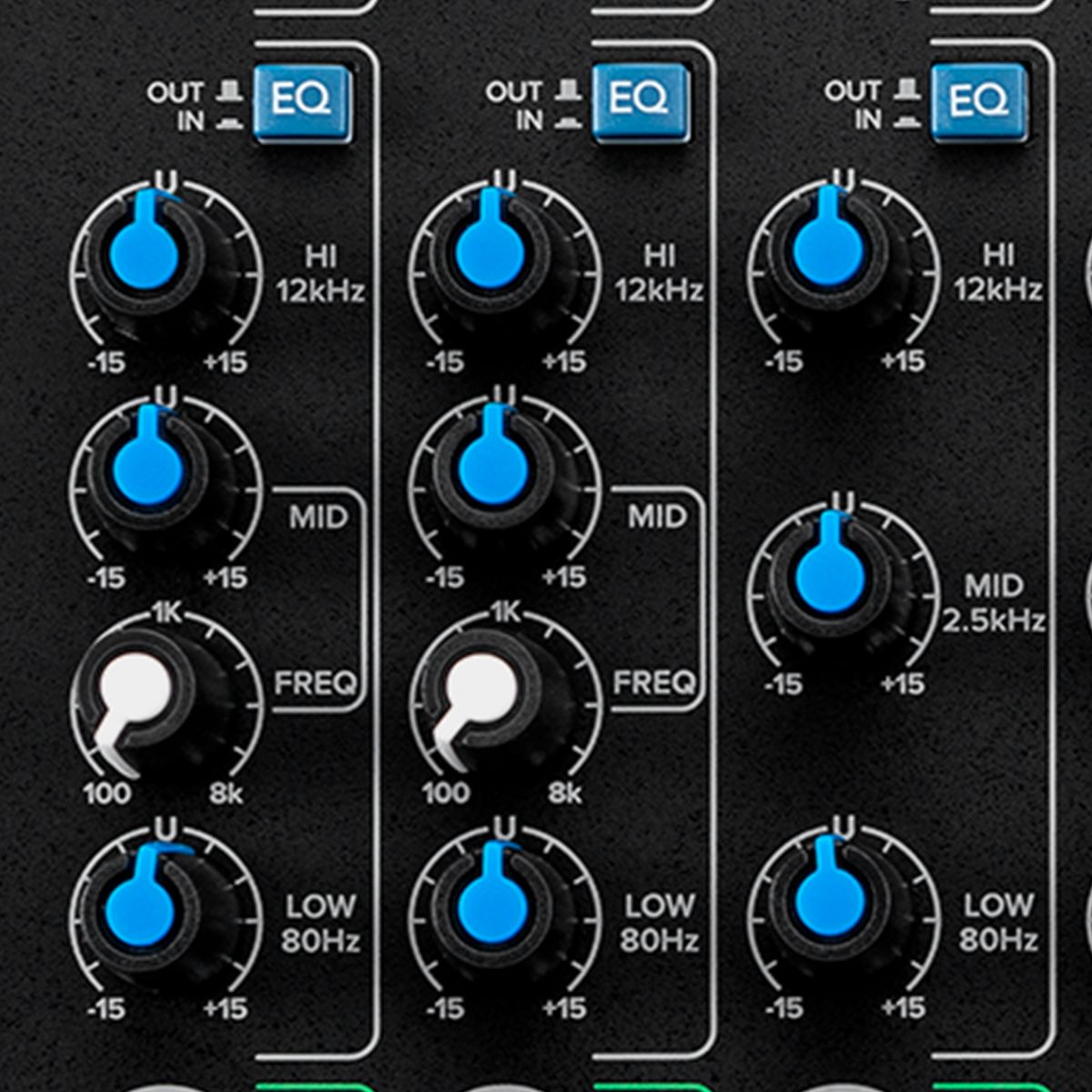 Perkins EQ
The Mackie Onyx8 features an enhanced 3-Band "British Style" Perkins EQ based on the same circuit used on classic mixing consoles from the '60s and '70s. This version designed by Mackie offers greater filter control, minimum phase shift and allows you to pinpoint specific frequency ranges.

To create the Perkins EQ, Cal Perkins started with the Wien Bridge circuit topology inspired by the hallowed "British" desks of the '60s and '70s. This design essentially trades boost/cut capability for a wider, highly musical Q filter. After a mind-numbing amount of math, Cal was able to specify capacitor and resistor values that would give the EQ an extra 6dB of control (±15 dB) without excessively narrowing the "Q" or bandwidth of the filters. It's what we call a win-win.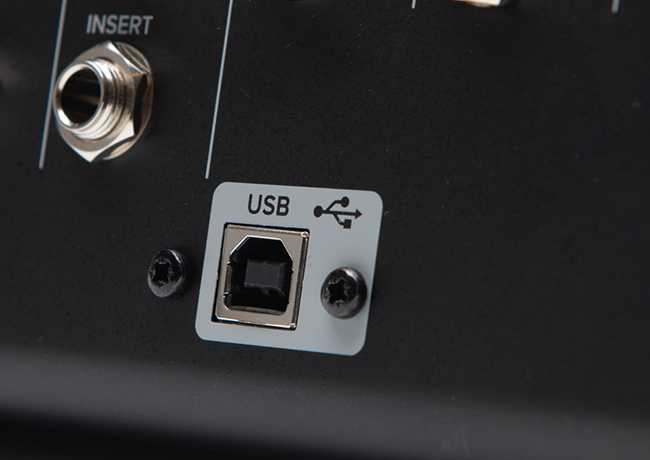 24-Bit / 96kHz Multitrack Recording
Who says you can't get multitrack recording from the comfort of home or from the back of a tour bus? High-resolution multitrack recording at resolutions up to 24-bit / 96kHz is possible in home studios or on the road with the Mackie Onyx8. Connect your Onyx mixer to Mac or PC via USB or insert an SD card for low-latency recording and playback.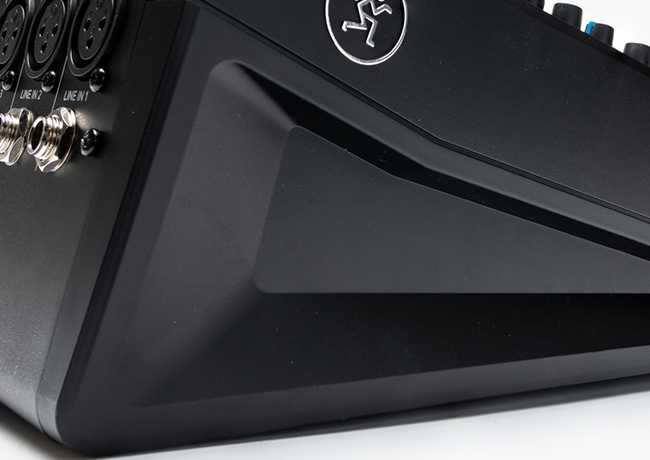 QuickGrip Side Handles
The rugged design of our QuickGrip side handles make the Mackie Onyx8 a great travel companion for musicians, content creators and mobile DJs. The steel chassis and sealed rotary knobs will protect your investment wherever you go. Let's just say we call it "Built-Like-A-Tank" for a reason.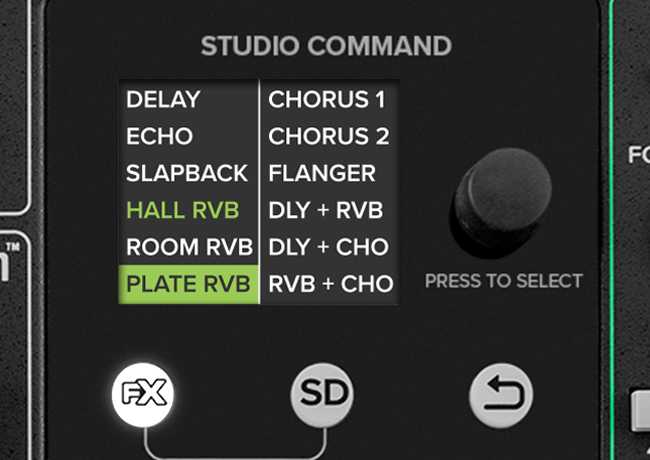 Built-in FX
The more plugins the better, right? Get creative and customize your sound with professional built-in effects. The professional high-resolution FX processor gives you limitless control over a robust collection of unique digital effects, including a dedicated equalizer to shape your mix to perfection.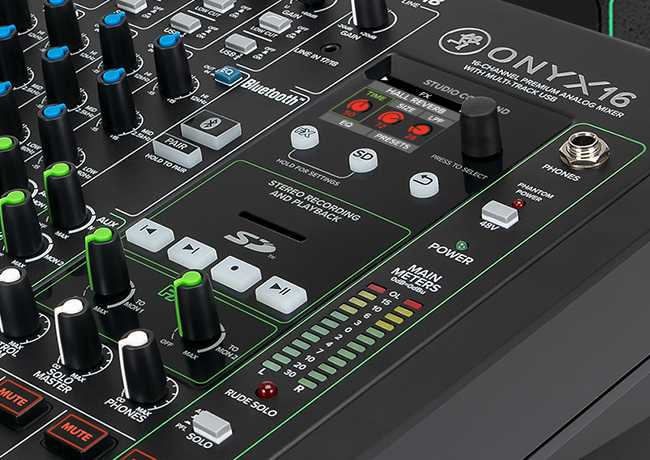 Studio Command
There's nothing like feeling in control of your workstation. The Mackie Onyx8 features powerful full-color LCDs with dedicated physical transport controls. Apply FX and recall up to six customizable presets using an intuitive single-knob interface. Record a stereo mix, browse files and play music direct to/from an SD card, all via Studio Command.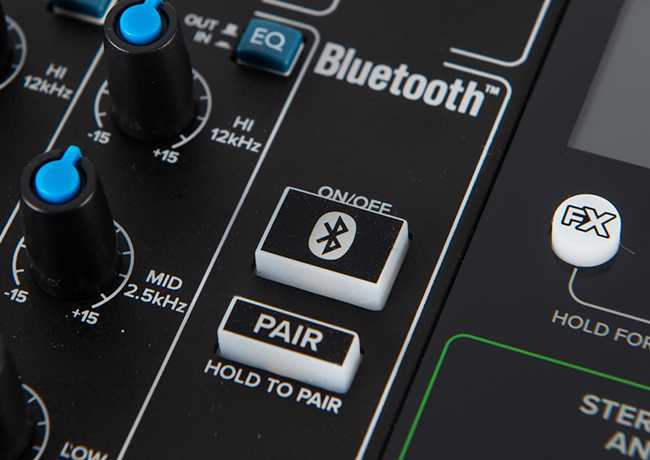 Bluetooth Streaming
Bluetooth is a gamechanger on an analog mixer. Pair a compatible device via Bluetooth to stream audio through aux sends or the main mix. Bluetooth compatibility allows you to compare mix reference tracks or play background music when you need it.
A Light In The Dark
Onyx Series mixers feature bright, easy to read buttons that shine bright in the darkest places so you will always know whats going on with your mix. On top of that, the full-color display of Studio Command makes it easy to adjust effects and SD card recording/playback.
8x4 analog mixer with 4 low-noise Onyx preamps that provide 60dB of gain
3-band British-Style Perkins EQ with On/Off hard bypass switch for dialing in the perfect tone
High-resolution multitrack recording to Mac/PC via USB at up to 24-Bit / 96 kHz
Stereo recording directly to an SD card
Built-Like-A-Tank™ rugged steel chassis for added protection
Professional, customizable Dynamic FX, with Multi-Parameter Adjustment
Studio Command—full-color LCD for easy FX control and SD card management
Waveform OEM professional software bundle included with purchase of Onyx8
Bluetooth®-enabled for streaming music directly into any channel, with streamed audio routed to Aux Sends or Main Mix
Switchable hi-Z inputs for guitars, bass, and other instruments